Airline Environmental Audit
The QAS has been auditing environmental performance for the airlines since 2012. Its Carbon Offsetting Standard is the most stringent in the world and used by IATA for its own Carbon Offset Program.
Participating airlines are audited annually against the tightest set of rules worldwide, including at least
40 criteria
 such as emissions factors, calculation methodologies, project methodologies, registry retiral, radiative forcing index, Green Claims compliance, pricing and providing accurate information. Airlines with their own carbon offset programs can apply directly to the QAS to have their offsets audited, certified and awarded the QAS Quality Mark, or alternatively IATA can both set up the carbon offset program and handle the QAS application as responsible provider. To find out more, please
contact us
.
Benefits of QAS Certification for passengers
Benefits for Airline Carbon Offsets
Supporting statement from IATA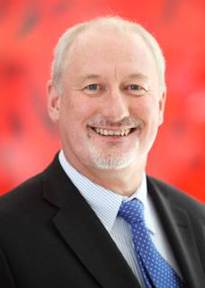 There is simply no alternative to aviation when it comes to long distance travel. Aviation contributes around 2% of man-made global CO2 emissions. We take this challenge seriously and we have to improve our fuel efficiency by over 70% since we first started flying jets. We are one of the only global sectors to have a robust and ambitious plan in place to reduce emissions by 2050 to half of what they were in 2005. Airline carbon offsets form a part of our overall strategy and is an immediate, direct and pragmatic means to encourage action to limit climate change s, at least in the short-term. An integral part of any quality carbon offset program is independent certification to ensure that both the carbon calculation methodology and offsets are of the highest standard and quality. The IATA Carbon Offset Program and the airlines associated with it have been independently certified by the QAS, complying with the most comprehensive and stringent audit mechanism for offsetting. IATA and the airlines in the program are proud to carry the QAS mark as seal of approval and credibility.