The QAS publishes comparative information on environmental impact
 and runs the world's highest audit standard for carbon neutrality.
The Quality Assurance Standard is a comprehensive independent audit system for companies wishing to become carbon neutral through carbon reduction. QAS-approved products are checked against a 40 point checklist to ensure they meet the very highest standards in the world.
Organisations like IATA, The United Nations PRI and Qatar Airways put their trust in the QAS to ensure their environmental credibility is Beyond Doubt.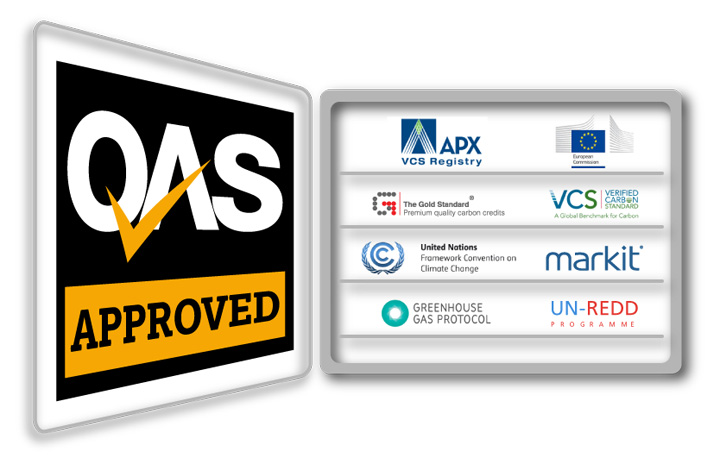 The QAS simplifies many complex quality criteria into one easily recognisable Quality Mark. QAS-approved carbon offsets undergo at least 40 separate checks making it the most comprehensive standard in the world for carbon offsetting.
Checks include:
correct and up-to-date emissions factors
calculation methodologies
project methodologies
registry transactions
use of radiative forcing index
green claims guidance
transparent pricing
company checks
Audits are carried out annually by an independent environmental consultancy to ensure that standards are maintained. In addition, the QAS operates a Chinese Wall within the company to ensure directors are not involved in the administration of the annual audits where any conflict of interest may exist.
Find out which carbon offsets have been QAS-Certified
and bear the QAS-approved Mark.
To find out how the Quality Assurance Standard could help your company achieve carbon neutrality, please get in touch.
You can ask a question through our contact form below.
We look forward to helping you!