A carbon neutral business takes responsibility for its own carbon footprint, reduces where possible, and invests in reliable projects to cover the rest and achieve carbon neutrality.
Can you become a carbon neutral business?
Carbon offsetting is the process of investing in a project carefully designed to reduce greenhouse gas emissions, and in so doing take responsibility for the emissions you cannot reduce. The net result of all this is zero – and combined with the reductions you already made, takes responsibility for your whole carbon footprint instead of just the most convenient part. Reducing your emissions without offsetting the rest is a job half done.
Sustainable businesses which reduce and then offset their carbon footprint with robust carbon offsets are no longer contributors to climate change.
The QAS audits carbon offsets to the highest standards in the world, so you can be sure that the emission reductions you are buying to take full responsibility for your own carbon footprint are real.
What makes a good offset project?
QAS criteria include the highest standards for project methodology, including the United Nations Clean Development Mechanism, The Gold Standard and the Voluntary Carbon Standard (version 2 onwards).
Key criteria revolve around the following principles:
There is a considerable emphasis put on sustainability factors, for example making it mandatory for any VCS project stating social benefits to have both Social Carbon and CCBA accreditation.
The QAS also approves REDD+ projects which bring additional exciting benefits such as:
Making the complex world of carbon offsetting a bit simpler
Sourcing good carbon offsets can present a considerable challenge for a small to medium size carbon neutral business. Environmental integrity is paramount to each purchase yet a bewildering array of methodologies, standards and esoteric detail make it difficult to ensure that the most marketable carbon credits are also the most robust and reliable.
The Quality Assurance Standard simplifies this complexity. At least 40 checks are carried out annually on our approved carbon offsets covering emissions factors, calculation methodologies, project methodologies, registry retiral, radiative forcing index, DEFRA Green Claims Guidance, pricing, information provision and individual company checks, vastly simplifying the whole process of carbon offset procurement.
We also make sure that QAS approved carbon offsets steer clear of contentious issues that could add risk to your purchase, such as large hydro projects, HFC23 or companies which advocate the use of carbon credits for investment purposes.
QAS Carbon Neutrality Mark
Carbon neutral companies purchasing QAS-approved carbon offsets are entitled to use the QAS Carbon Neutral Mark to highlight their environmental commitment on their own websites. There is no charge for this service.
QAS Carbon Neutral Marks last 12 months, are date stamped by the year of expiry and are always accompanied by a brief description of the activity made carbon neutral, the tonnage of CO2 which has been offset and the time period involved.
The Marks come in five different sizes to fit any web page.
Contact us if you're interested in using our Carbon Neutral Quality Mark.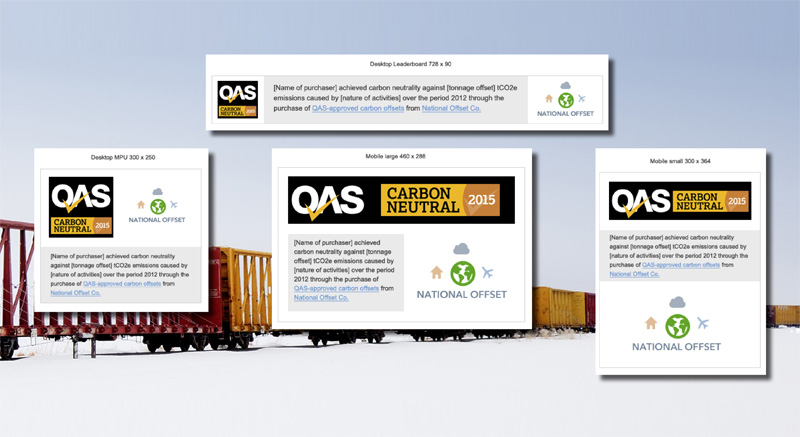 Benefits of QAS-Certified carbon offsets for Sustainable Business
Supporting statement from Ricardo Energy & Environment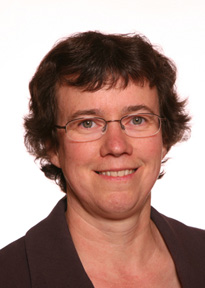 Ricardo Energy & Environment is pleased to act as the Quality Assurance Standard's (QAS) independent auditor and has done so since the QAS's inception in 2012. As part of our work for the QAS we audit offsets against at least 40 criteria. The QAS therefore ensures that companies providing approved carbon offsetting services accurately calculate emissions and deliver real carbon savings within a defined period. Ricardo Energy & Environment is one of the world's leading providers of energy and climate change consultancy services with a reputation based on scientific and technical excellence. Experts in greenhouse gas emission foot printing and reporting, we are therefore able to provide the robust independent auditing services required by the QAS.